Biology/Life Science Elective: Grades 6-9) Coming Soon
Sports Med is a technology-based introductory biology/life science class based on NGS Standards. It provides a student-driven project and problem-based curriculum. The module is broken down into thirteen concepts, each with varying numbers of lessons. Each lesson page includes seven student modalities. The pacing of the module can easily be adapted based on the preferences of the classroom teacher, time restraints of the class, and the teaching style of the classroom.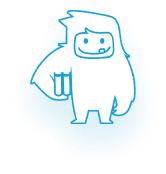 Yeti Academy is available to classes, schools, and districts of all sizes. Premium pricing depends on the number of students enrolled, but you can get started with your FREE account today.
Our complete digital curricula come with a full suite of tech-based resources that can be easily navigated by both teachers and students. Yeti is appropriate for in-class, remote, or hybrid learning environments.
"My administration is always asking us about ideas/classes they would consider teaching as electives. I would love to teach one of the Yeti modules, because everything would be included and I don't have to do a lot of planning."
— S. Harrington
7th Grade Teacher, California
"Having had a chance to preview Yeti, I love all of the creative elements and components. Each lesson in the 7 modalities is so thorough and well thought out."

— J. Westover
6th Grade Teacher, Florida
"I really appreciate how Yeti has thoughtfully weaved Digital Citizenship components into the various technology modules. It supports the efforts our school is making as we strive to instill these qualities in our students as they are increasingly online in a remote environment."
— T. Jordan
8th Grade Teacher, Washington State
6th Grade Teacher, Florida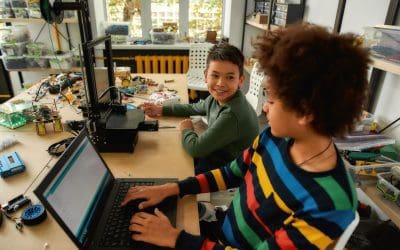 There are many reasons why teachers and students alike love Yeti Code. Learning to code doesn't come easy for many students, but it is an important skill to learn in our day and age. Yeti Code comes with plenty of engaging features to help students enjoy coding classes:
read more